kcosit
Rugged Handheld K59H Industrial-Grade PDA with Full Keyboard Android 10.0 1D/2D Barcode Scanner Reader WiFi Mobile Data Terminal
Bundle

2D And Pistol Grip
2D Dock Pistol Grip
Contact Us
Item specifics
Product Type:
Android Barcode Scanner
Scanning Light Source:
Laser Light
Scan Speed:
5 scans/second
Operating System:
Android 10.0 (WinCE 6.0 Optional )
Processor :
Octa-core 2.0GHz
Display resolution:
640*480
Touch Screen Type:
Capacitive Screen
Cell Capacity:
UnloadabLe 3.8V 3280/5300mAH/3250mAH in handle Lithium battery
SIM Card Quantity:
Single SIM Card
Supporting Language:
Multi-Language
Tags:
Barcode Reader, Android barcode Scanner, Android Barcode Reader, Best Android Barcode Scanner, rugged handheld, handheld Mobile Computers, Mobile Data Terminal, Rugged PDA, Handheld Computer,,Portable Rugged PDA,1D 2D Laser Barcode Scanner,Handheld POS Terminal,
Kcosit Rugged Devices --->Email: sales@kcosit.com
Portable Rugged PDA Rugged Handheld K59H Industrial-Grade PDA with Full Keyboard Android 10.0 1D/2D Barcode Scanner Reader WiFi Mobile Data Terminal
With ultra-durable and professional
full keyboard
design,stylish appearance and comfortable holding, K59H can operate excellently even under the most extreme conditions without encountering fatigue, which is especially applicable to industrial manufacturing, large-scale
warehousing
, and
logistics distribution
.
● Flexible choice with double-system
The device is equipped with the operation system of Android 10.0 or (WinCE 6.0 Optional ) customers can select different systems according to application requirements. As required by the application scenario, K59H can also customize the full keyboard design.
● Powerful endurance capacity
With efficient system design, K59H can greatly increase the battery life. In the meantime, it also provides two endurance solutions for high-intensity and long-term operation, even in scanning, network communication and other intensive applications.
Standard Pacakge Include
1. 1 x PDA
2. 1 x Battery
3. 1x Charger
4. 1x USB cable

5. 1x Charger Dock (Optional)
6. 1x Pistol Grip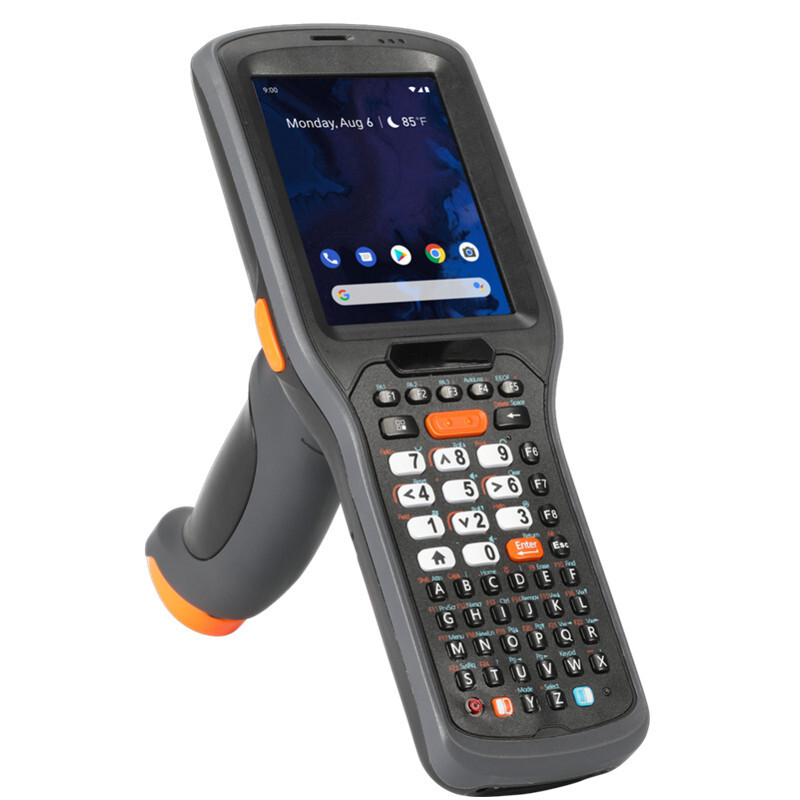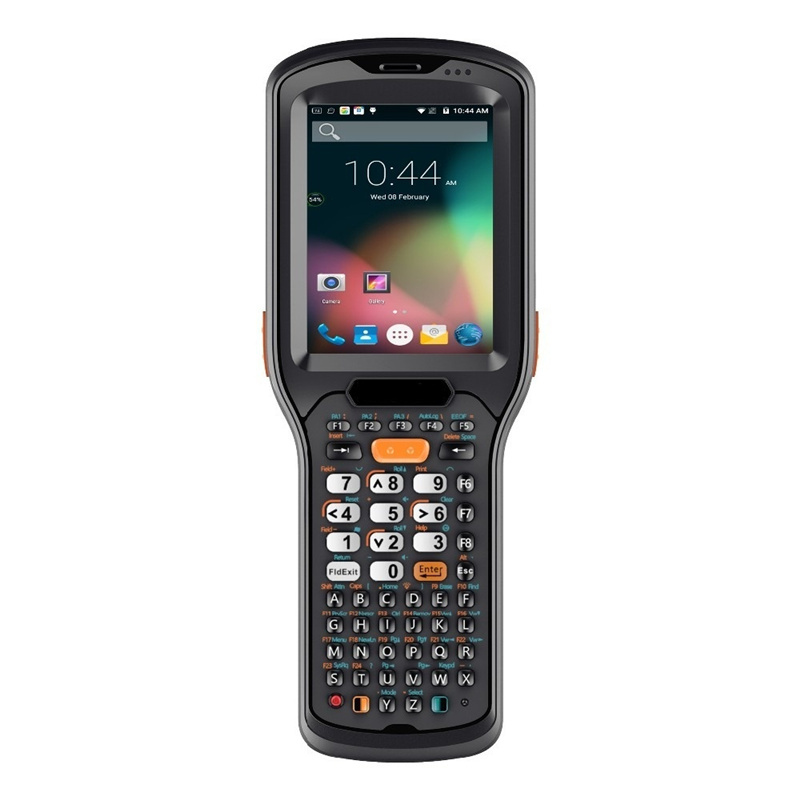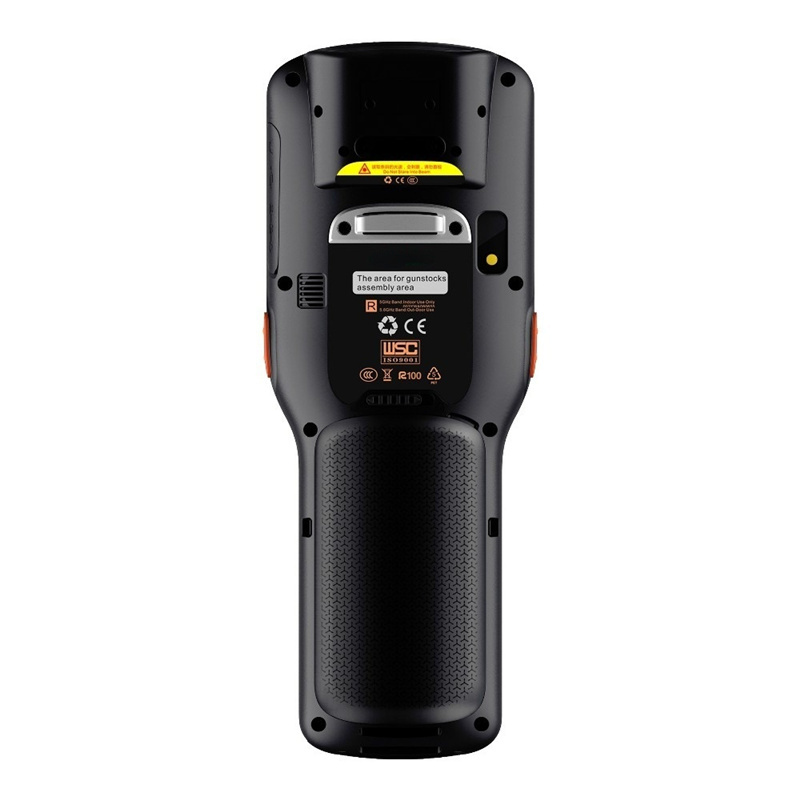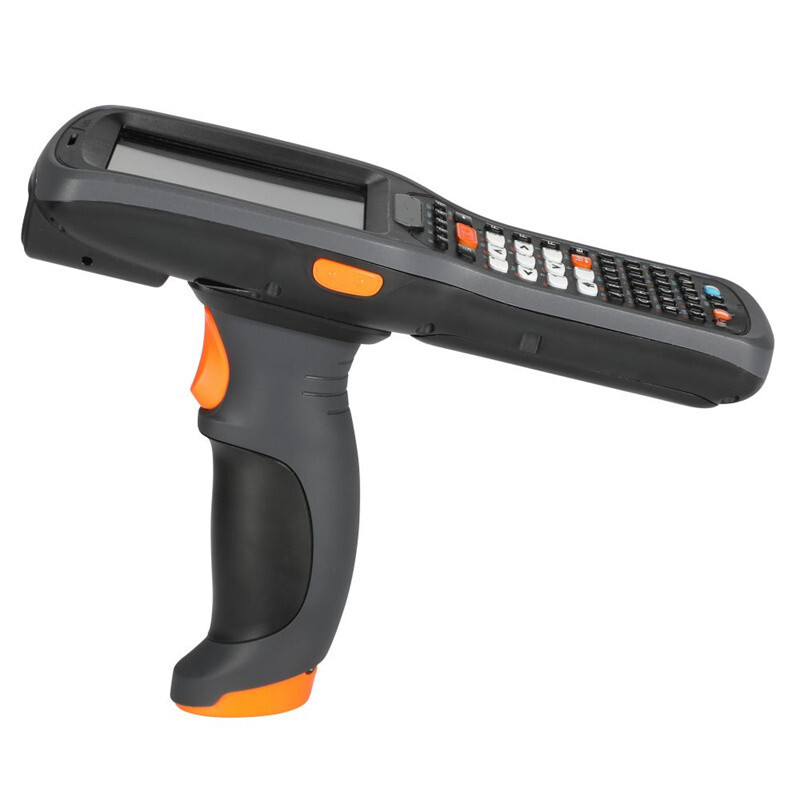 Operating system
WinCE 6.0

(Optional)

Android 10
Processor
Tl AM3715 1GHz
Octa-core 2.0GHz
Memory
512MB RAM+512MB ROM
3G RAM+ 32G ROM
Physical Parameter
Display screen
3.5" 480*640/240*320TFT color touch screen
3.5" 480*640 capacitance touch HD screen
Cameraloptional)
5 mega pixel
13 mega pixel
Input method
English, Arabic input method, and handwriting input
Supporting install various input method
Working time
10 hours, Above 280 hours standby
8 hours, Above 200 hours standby
Battery
UnloadabLe 3.8V 3280/5300mAH/3250mAH in handle Lithium battery
Dimensions
L 210mm x W 79mm x T 28mm
Weight
360g(standard battery included)
Keyboard
52/39 regular keys, 1 power switch key, 1 reset key, 2 side keys
Power adapter
Input: AC 100 - 220V 50/60Hz; Output: DC 5.5-2.5A
Audio
3.5mm stereo headphone jack, speaker
Notification
Speaker, indicator Light and vibration
Interface
MiNi USB 2.0, Micro SD/TF, SIM (optional), Charging interface
Environmental Parameter/IP Rate




Temperature
Working :-10°C ~ 50°C Storage:-30°C ~ 60°C


Electrostatic
±15kV air discharge, ±8kV direct discharge


Relative humidity
5% ~ 95%RH


Protection grade
IP65 grade


Height of anti-dropping
2.5m(On concrete ground)


Strength of anti-roLLing
1m(More than 1000 rolling by impact force)


Communication Data Parameter




WIFI
IEEE 802.11 b/g/n
IEEE 802.11 a/b/g/n/ac
Bluetooth
Bluetooth 2.1
Bluetooth 4.0
WWAN
Null
GPRS/WCDMA/EVDO/ TDSCDMA/TDD-LTE/FDD-LTE
GPS(optionaL)
Precision:! 0m(open sky)(optional for Android OS)
Identification Parameter


Barcode(optionaL)
1D Laser/2D image scanning engine
Scanning precision : N 3 mil
Reading distance : 3cm-70cm(Depends on barcode density and code system)
UPC/EAN, Code128, Code39, Code93, Code11, Interleaved 2 of 5,Discrete 2 of 5, Chinese 2 of 5, Codabar, MSI, RSS etc;PDF417, MicroPDF417, Composite, RSS, TLC-39, Data matrix, QR code, Micro QR code,Aztec,Postal Codes: US PostNet; US Planet, UK Postal; Japan Postal Dutch Postal (KlX)etc.


By
Gentle
Monday, 25 April 2022
This device works perfectly. It can scan really fast. Recommended.
By
Rowena
Monday, 25 April 2022
Easy to use and easy to set up.One person found this helpful
By
Aimee
Monday, 25 April 2022
Simple and easy to use. A great replacement for our old unit.
By
Seeds
Sunday, 24 April 2022
Great product. Working well.
By
Tara
Sunday, 24 April 2022
Good product. It is solid build and quick response. Love it!
By
Will
Saturday, 23 April 2022
Great design and feels great in your hands.I needed some tech support and they answered all my questions within a few minutes.I hope to add more of these in the near future.
By
Georgette
Saturday, 23 April 2022
We purchased this scanner for inventory control. We downloaded the Remote Desktop app and published our in-house inventory software. This scanner can connect no problem to the remote server. The 2D scanner works great even outdoors. We are able to scan our tags from about a foot away and the scanner gets it right away. Battery life is what is to be expected from a smart phone. Over all this a good product.